Rooftop Pool Bar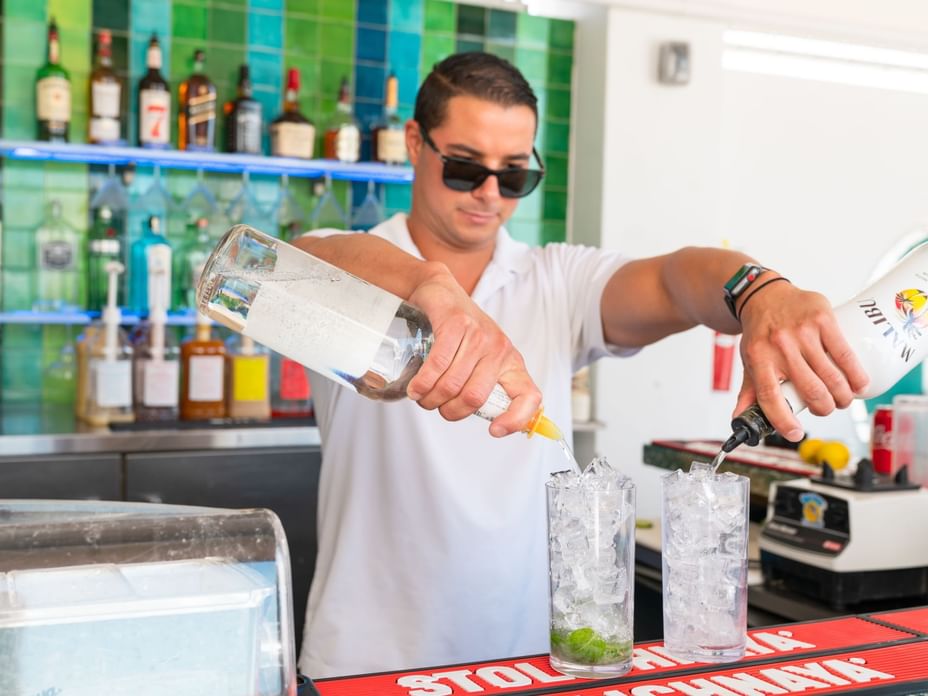 Enjoy a Quinoa Salad or Pool Burger with a refreshing beverage while taking in the views from the iconic Rooftop Pool Bar. Optimized for privacy, the Rooftop Pool Bar is an ideal setting for breakfast while watching the sunrise over Miami Beach.
Signature menu items include the Pool Burger, Quinoa Salad, Turkey Club Sandwich and the Mahi Mahi Sandwich.
Friday – Sunday: 8:00 a.m. – 10:00 p.m.
Monday – Thursday: 8:00 a.m. – 8:00 p.m.