The Garden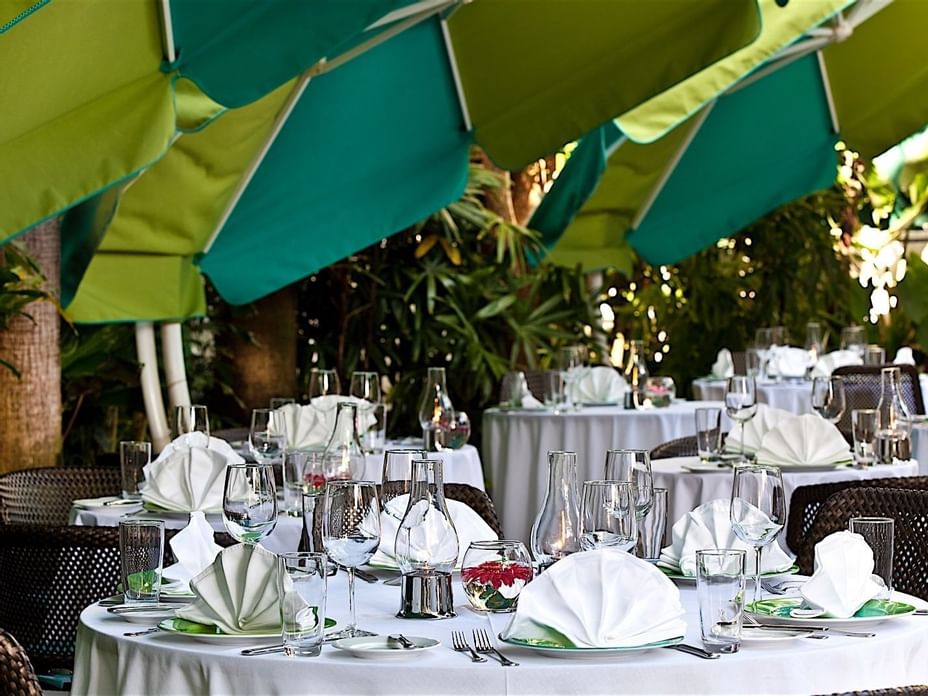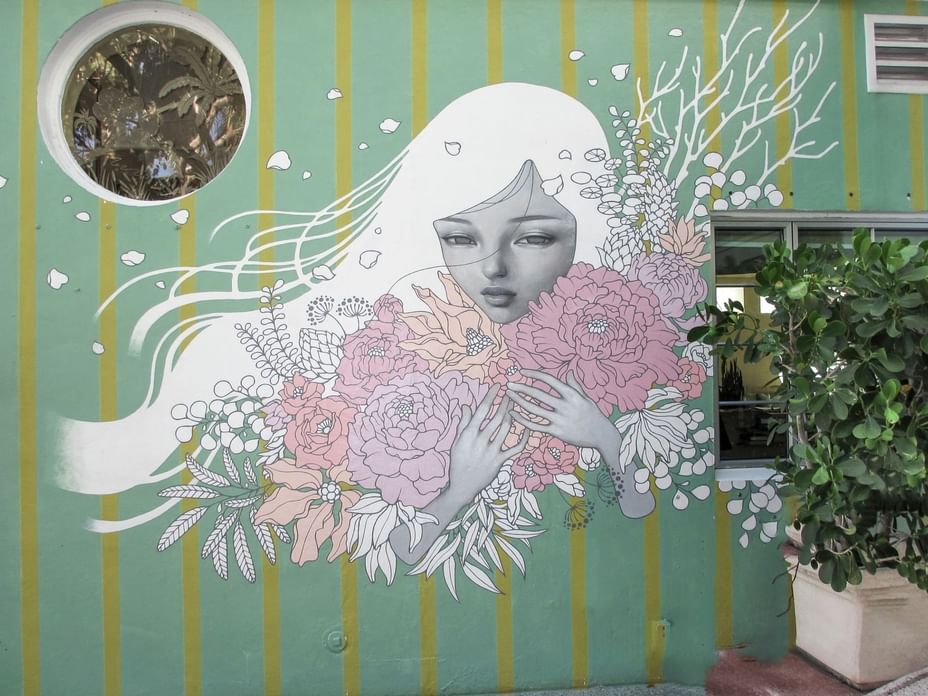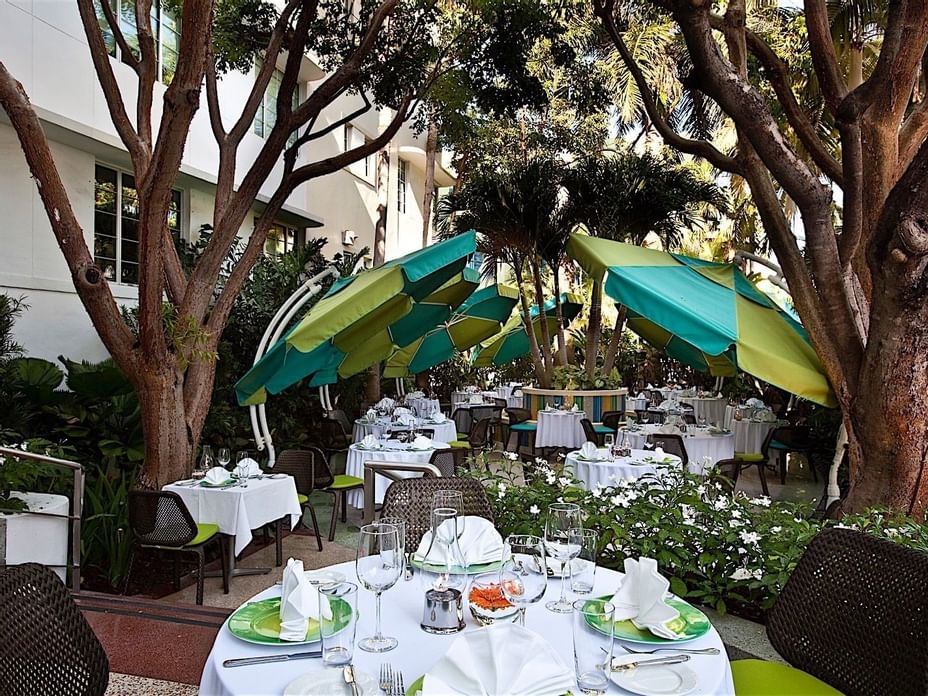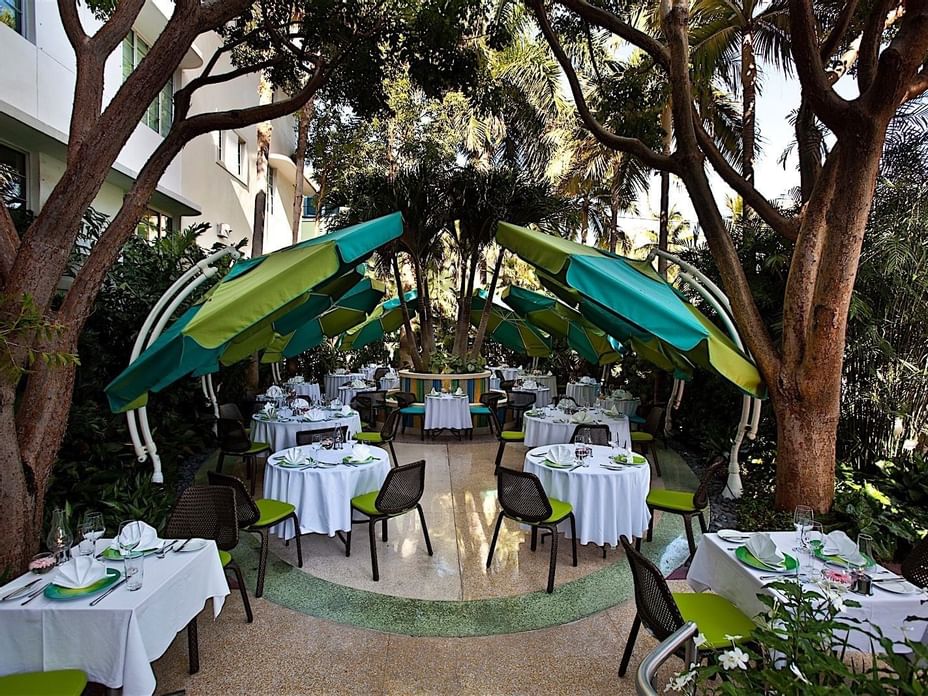 A tranquil outdoor setting, The Garden is ideal for couples and girlfriends looking for a break from the South Beach scene. All white furniture nestles between green foliage and centered by a water fountain, creating a serene and ambient vibe. Happy Hour features two-for-one cocktails and $7.00 bar bites each day from 5:00 p.m. to 8:00 p.m.
Select from The Restaurant menu options include salads, finger food, or burgers and sandwiches.
Daily from 7:00 a.m. – 10:00 p.m.