The Hotel of South Beach Meeting & Event Space
Host Your Event at One of Our Versatile Spaces
Let The Hotel of South Beach impress your colleagues, clients, or guests with our unique event and meeting spaces. Whether you're hosting a cocktail reception, luncheon, or sales meeting, our team creates the perfect ambiance with authentic South Beach style and flair.
Planning a Miami-based film or fashion shoot? The Hotel of South Beach offers competitive room rates for production teams as well as office and wardrobe space. We have an experienced team that would be happy to help you with Miami Beach lodging, locations, film permits, and catering. 
To learn more about hosting your meeting, conference, or special event at The Hotel of South Beach, please contact our sales department at (305) 801-8266 or via email.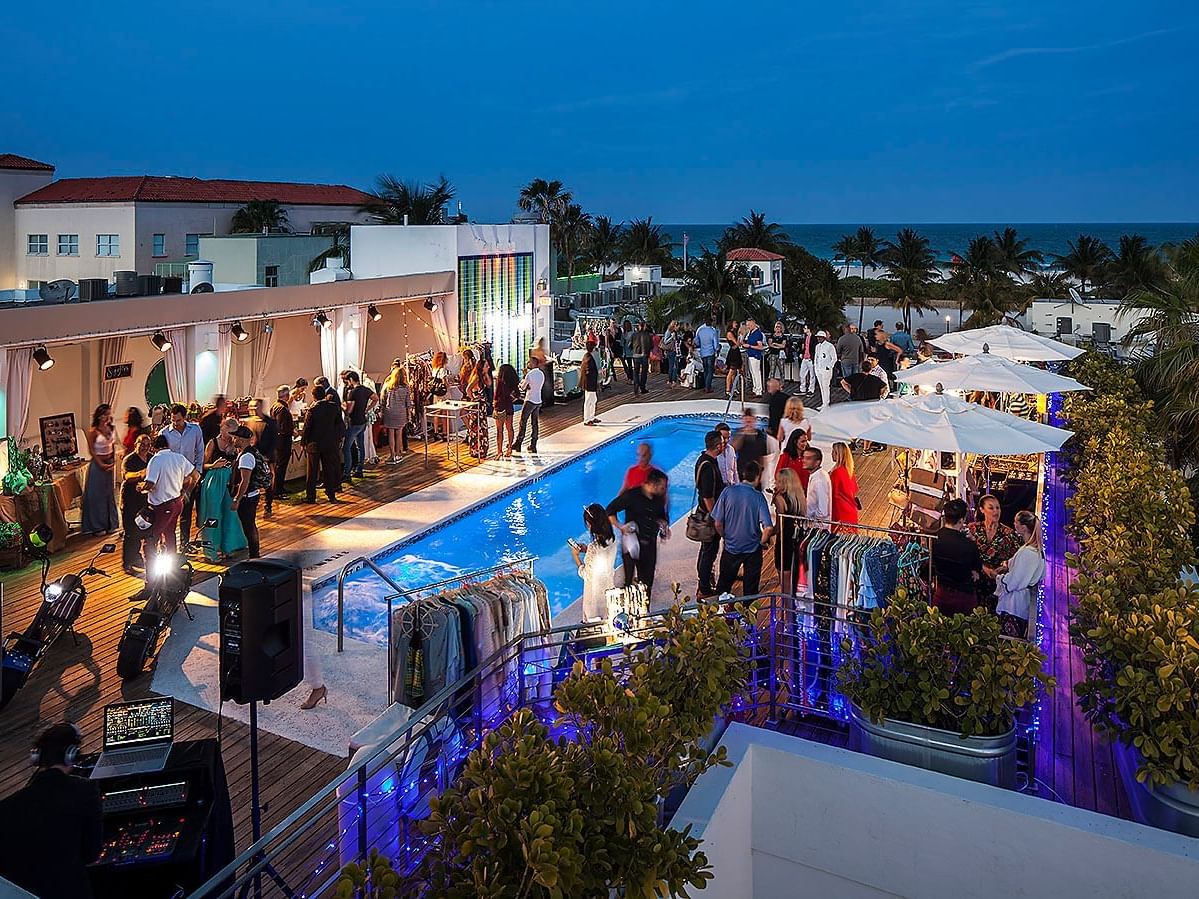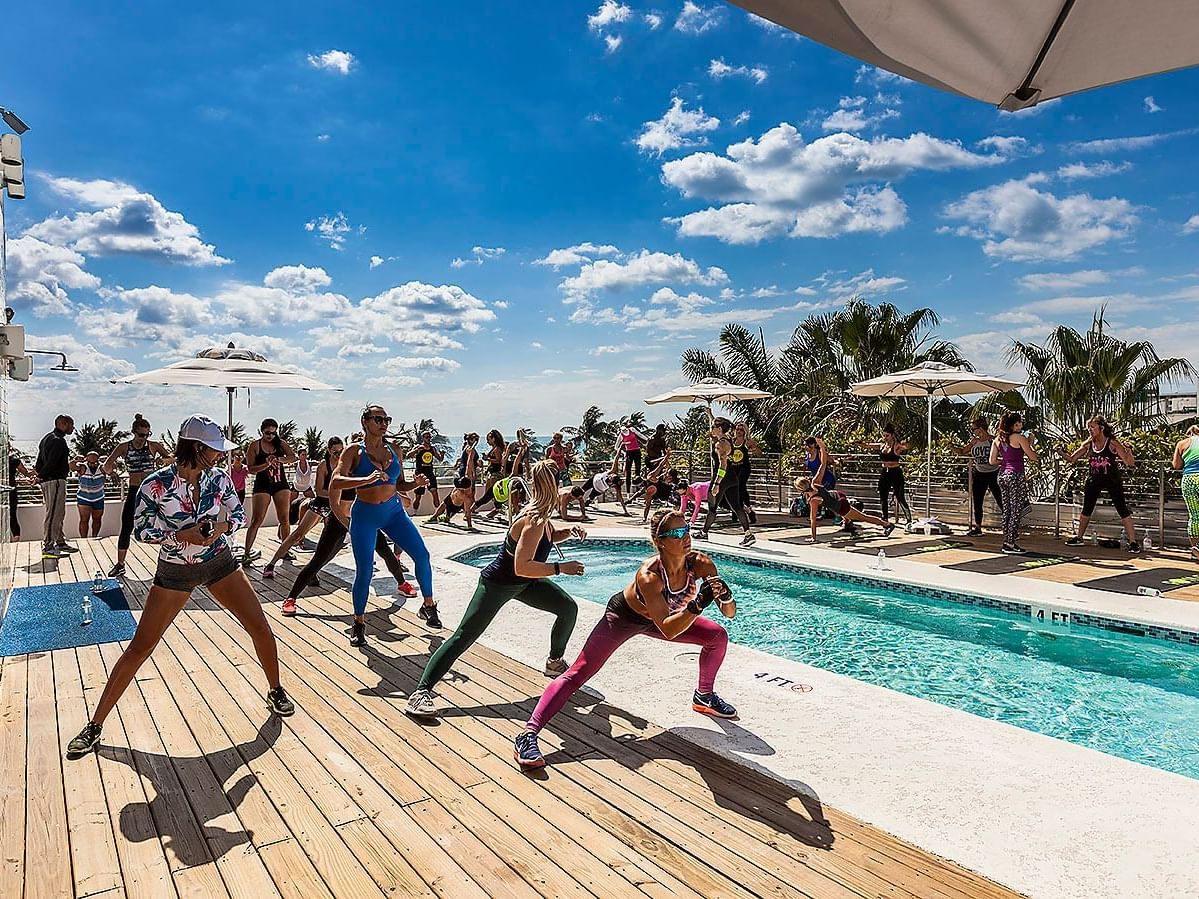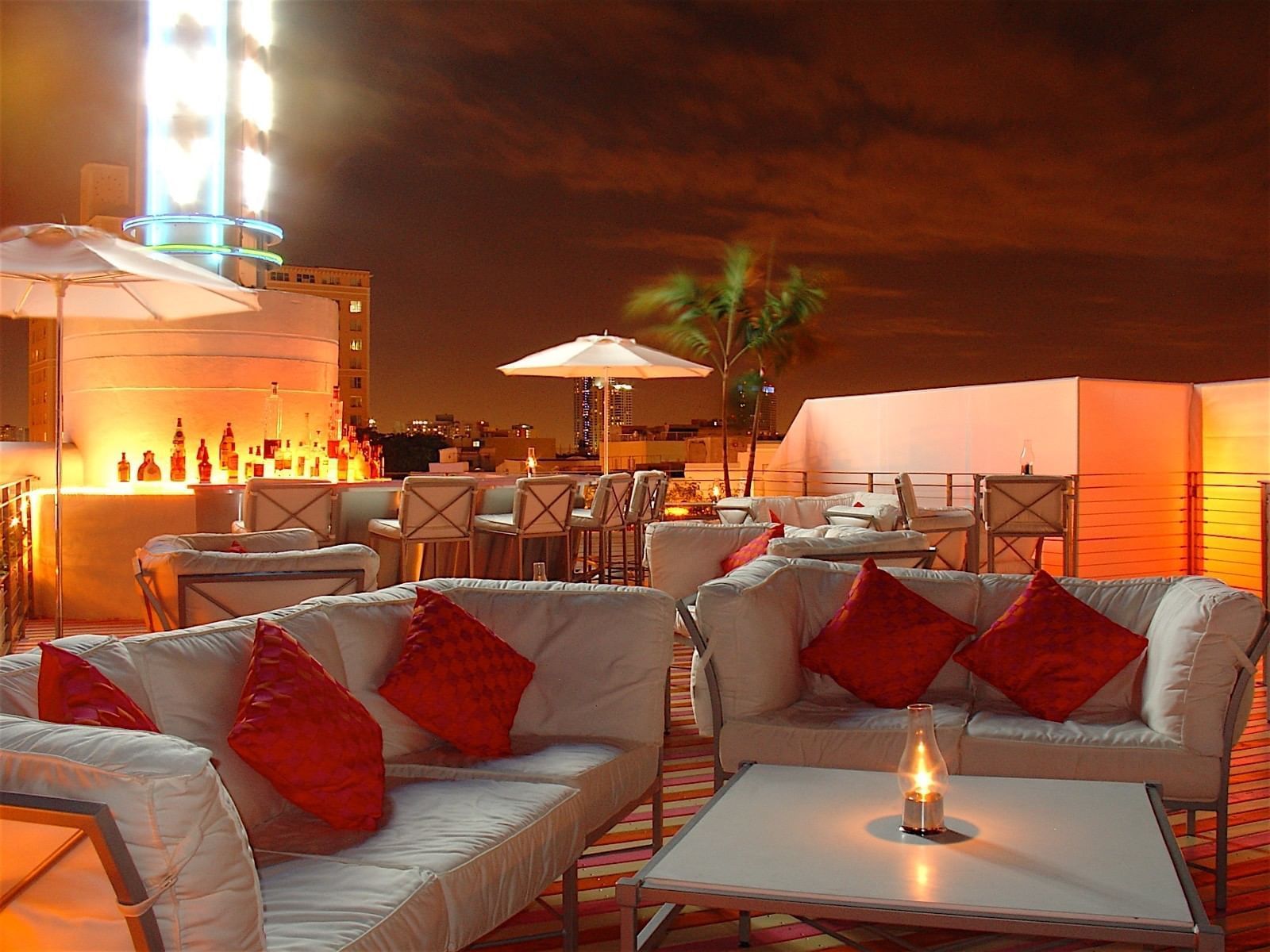 The Spire Bar
A chic rooftop hotspot located on the rooftop behind the historic Tiffany spire, this space accommodates up to 45 guests for private events. Breathtaking Atlantic Ocean views offer a stunning backdrop for any event.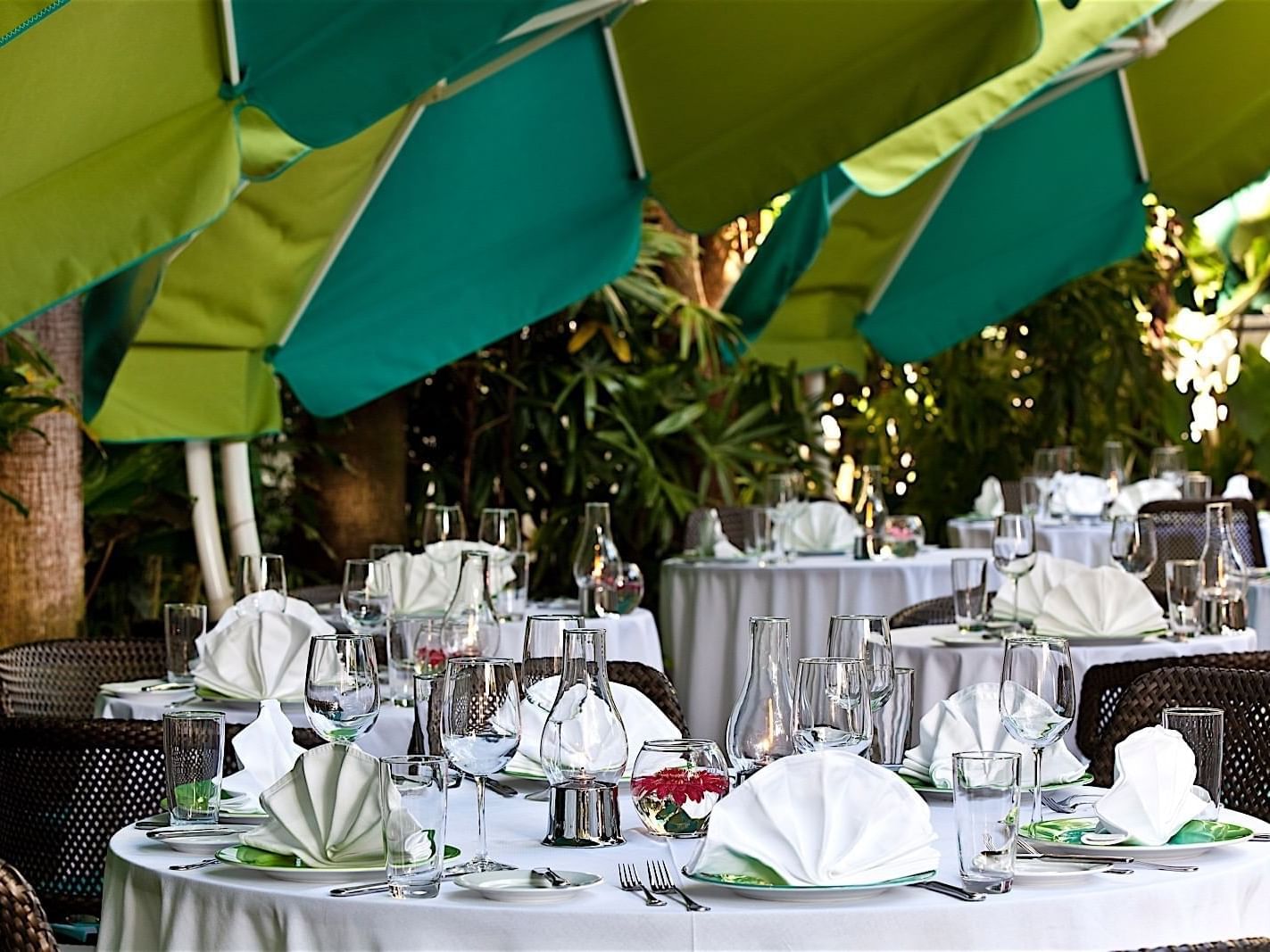 The Garden
Tropical plants and flowers adorn this exclusive and romantic venue with Atlantic Ocean views. In the evening, the patio is wonderfully lit by candles and hanging tree lights. The Garden can accommodate up to 200 guests.
Capacity Chart
Rooftop Affairs
Daytime Events
The Spire Bar
The Garden
Indoor and outdoor event venues
Event planner on-site
Full-service catering
Group rates for event attendees staying at the hotel
Meeting packages available